Celaya Tequila:
My role & Responsibilities:
Directing:
Branding
Go to Market Strategy
Operations
Sourcing
Manufacturing
Web Design
E-Commerce
Hiring
Photography
Video
Writing
Consulting:
Bottle Design
Identity Design
Positioning
Brand Pillars
Brand Messaging
Marketing
Fundraising
Art Direction
Packaging
Distribution
Overview:
In 2019 the Kalil brothers asked me to join their team to help them build the branding, identity, operations and production strategy for their new tequila company. Rooted in tradition, Matt and Ryan wanted to honor their Celaya family through the recreation of their great great grandfather Jose Celaya infamous small batch tequila.
Celaya successfully launched in May 2022 and has quickly gained popularity within SoCal and has recently been picked up for distribution by Southern Glazer's.
Creative Director:
Operations:
Designer:
Video:
Photography:
Website:
"Si vale la pena hacer algo, hazlo bien."
— Jose Celaya
The Assesment:
My work for Celaya started with assessing the landscape. Who's in the market already? Is there room for us? Who are as a brand? Who is our customer? What is our unfair advantage? How do we become profitable? Etc. etc. Our first step was to figure out our story. Ryan advocated for the brand to be called Celaya, after his Abuela's maiden name which opened up an enormous opportunity for story-telling. The base of our story needed to be simple and as a team we chose this core story:
"It all began with our abuela and the stories of her grandfather, Jose Celaya, who crafted his own homemade tequila on his modest Sonora Ranch in the late 1800s.Today, we honor his legacy with our own premium, small-batch tequila. Enjoy."
This tequila brand was about legacy, quality and hard work. We wanted these qualities to inform each and every expression moving forward - from the imagery we used in marketing to the design of the bottle and even the way we structured the team — our brand story needed to be at the root of it all.
An unearthed history, our bottle needed to be both old world and modern.
The story of Jose, pictured here with his family, needed to be woven throughout our writing.
With brothers Matt & Ryan Kalil, Celaya Tequila is a family legacy turned into a 150-year start up.
Bottle Design:
We worked with designer and friend Matt Stevens to develop a bottle design that felt like it belonged in Jose's time 150 years ago. We didn't want our bottle to feel cliche, it needed to stand apart from the competition and feel premium and very much in touch with today's customer.
We didn't look to other tequila brands for inspiration but instead researched bottle innovation across all spirit categories over hundereds of vears. Pulling out our favorite parts that aligned with who we are. Whether it was printed white lettering you would find on old Port bottles or the strong shoulders and slight angle of a whiskey bottle or the hand-applied, slightly skewed label referencing simpler times. A meticulous but very fun process.
Bottle Production:
On top of all these aesthetic demands, the bottle needed to be affordable to make, it had to be scalable and produced ethically. I'm proud to say that we accomplished all of our goals with a lot of research, prototyping and negotiations, finding producers throughout Mexico. On top of that … we did this during the peak of the pandemic, which took years off of my life.
After prototyping we finalized our designs and made production master molds made for semi-automatic machines.
Brand Pillars:
Even with a solid core story it's easy to be pulled in 100 directions. At Celaya, we wanted to be focused and efficient with what we were talking about.
To do this, we defined our brand by 4 essential pillars: Premium, Purpose, Legacy and Heritage. These values were used to direct our marketing, story telling, strategy and decision making.
Premium:
Everything we make needs to be the best. Our liquid, our bottle, our design, our photography, etc.
Purpose:
Giving back became a mission - both to our communities in Mexico through home-building and California through local partners.
Legacy:
We are a unique company whose founders come from a big Mexican family and celebrating their pursuit of excellence over the years became an important part of our brand.
Tequila Guide:
The tequila market is rapidly growing as more people discover this unique spirit. We want to be a guide, helping them better understtand Agave and its rich history.
Our photography was intentionally produced to communicate our brand pillars: celebration, family life and quality.
The Video:
We worked with Nadus Films to build a series focused on the goodness and process of our work and the artistry of everything we touch. We shot on-location in Jalisco, Mexico and the Kalil brothers' community in southern California - places that built the culture of the brand.
I got to change skills for a long weekend and help Nadus as a producer as we shot on location in Jalisco, MX.
Video for Social:
Good storytelling and creative is wasted unless you can show it on the right channels. We distilled our content into a series of short reels to be shared on instagram, Facebook and the many other social networks.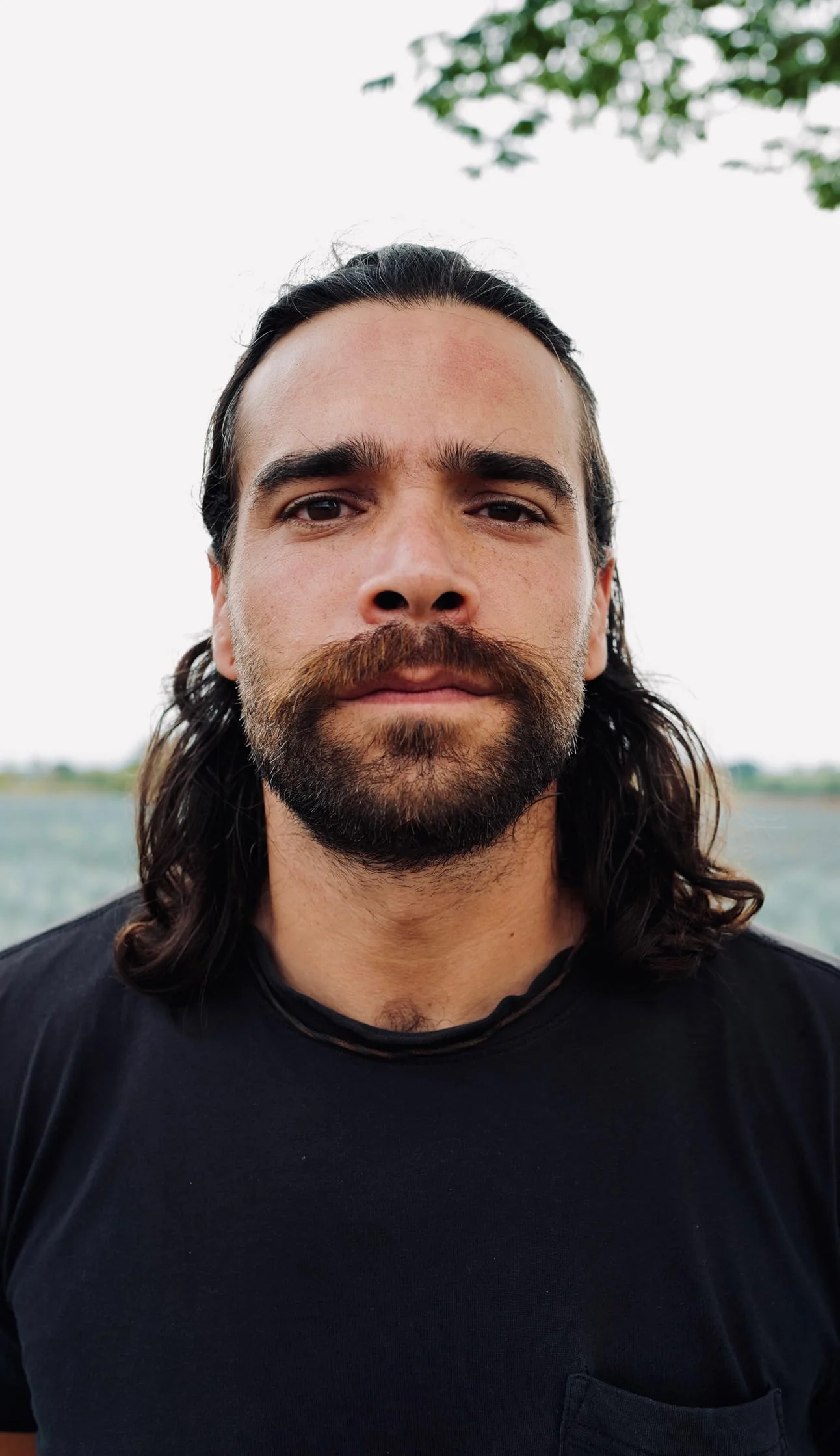 It was a hustle all week but we landed all the locations and shots we wanted.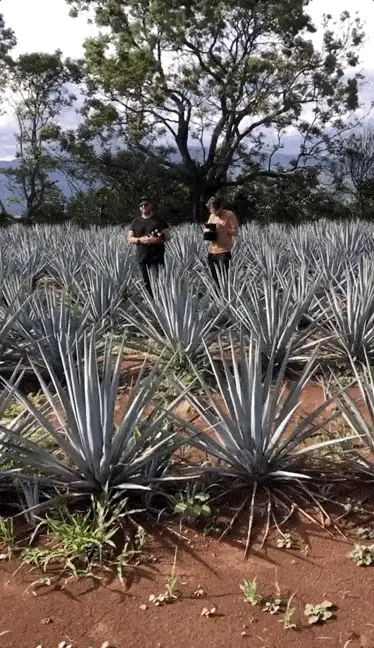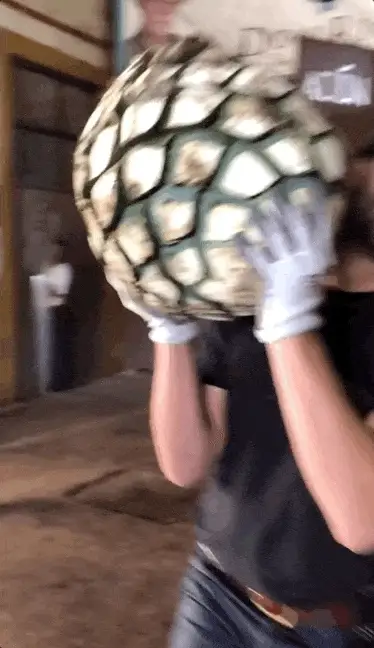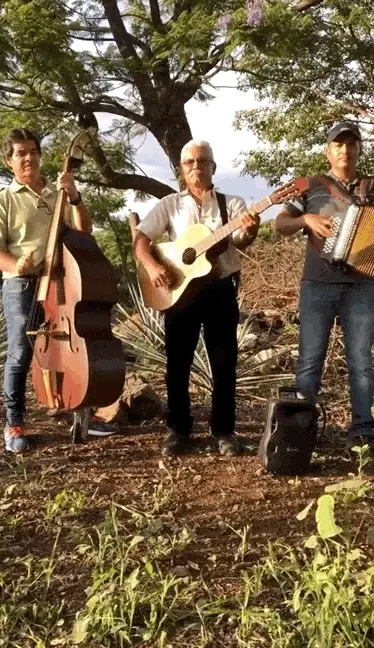 Web Design & E-Commerce:
We brought in my friends from Bondfire to help us design and build our website from scratch to meet four needs: 1) Help us tell our story, 2) Give us an online store to sell our tequila across the US, 3) Provide a store locator to help people find our tequila at stores and 4) Allow us to guide our customers through the world of Agave with our Journals.
Our website was designed headless to allow for fast page loads, easy updates, etc. It's completely dynamic and the e-commerce is supported by a partnership between Shopify and a third-party distributor, allowing us to sell online.
Post-Development Management & Consulting:
After we built our story, pillars, marketing strategy and creative content we were ready to launch but there was still a lot of work to do on an organizational level. We had to develop a strategy for distribution, sales and operations while also raising funds to keep us stable until we were profitable. I worked with the Kalil brothers to build the foundations in each of these areas.
Distribution:
As we built the brand story, managed production and made the creative assets we also had the task of figuring out our sales strategy, depletion plan and compliance needs. We partnered with a small, independent distributor at first but after only 6 months we were able to secure representation from the largest wine and spirits distributor in the United States, Southern Glazer's.
Hiring:
As a new brand, we had to start the hiring process from the bottom. Pulling at every thread along the way to find the best talent. This started with the hiring of two Sales Ambassadors, a CFO, Bev/Alco Consultant, Marketing Director, Procurement Manager and ended with the hiring of our CCO who had previously been the VP of West Coast Sales at Patròn.
Operations:
Once we started hiring talent we began to systematically build out our operational processes. We assessed and captured our work schedule and disciplines, employee hand book, tech-stack / communication tools, procurement, financial goals and strategy, team building and marketing while simultaneously managing the quality across all disciplines.
Fundraising:
With product on the shelves and the company's infrastructure in process the next goal was to start fundraising in order to stabilize cash flow until we were profitable. We developed a document explaining our business plan, our brand pillars, marketing plan, and distribution plan along with a competitive set and pricing analysis.
---
Many things to many
people at many
different times
Copyright © 2023
Tyler Deeb, Etc.